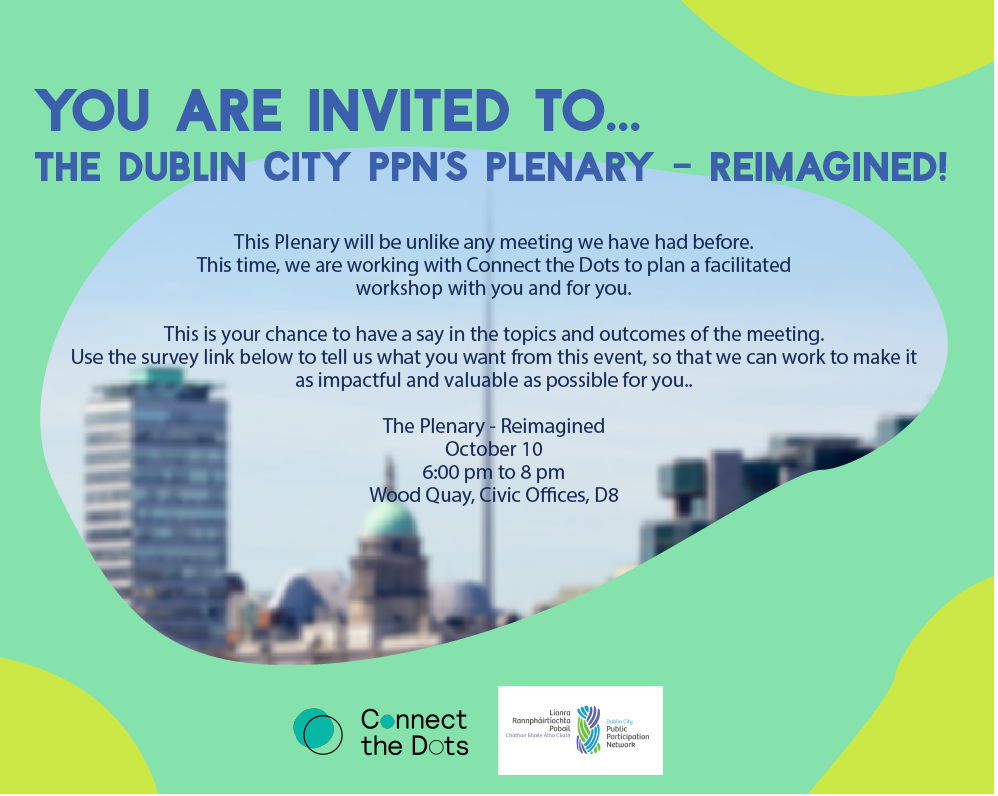 For this Plenary, we are trying something different. We are bringing on
Connect the Dots, who specialise in designing events that are guaranteed
to be as valuable and as impactful as possible. This is because unlike
other workshop designers, they design from the bottom up rather than top down – first consulting the attendees on their preferences, preferred
outcomes, and topics they want to talk about. Then, they use these
insights to design an event that matches what the attendees are looking
for. For our Plenary, they will be designing and facilitating a workshop,
focused generally on how to improve the PPN and its workings.
For further information on the Plenary please contact Nina Farrell,
Coordinator at  or 01-2223851.